GE Healthcare, Endra partner to improve point-of-care ultrasound for fatty liver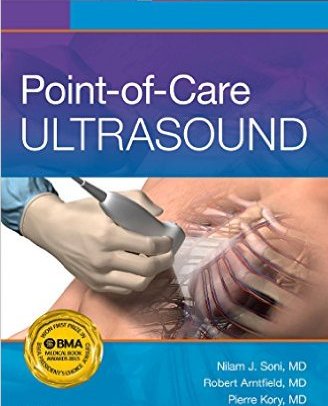 GE Healthcare has partnered with Endra Life Sciences to develop the startup's Thermo-Acoustic Enhanced Ultra Sound (TAEUS). The aim is to develop ultrasound systems capable of imaging a variety of tissue functions and compositions as well as monitoring therapeutic interventions–at the point of care.
In particular, the partners are looking to develop a capability to diagnose fatty liver disease–which is becoming increasingly common as obesity sweeps the globe. An estimated 1 billion people already have the condition, which can lead to subsequent serious health problems.
The current approach to fatty liver diagnosis includes referral for liver function blood tests, as well as for imaging including ultrasound, CT or MRI. Rather than require an outside referral–the idea with the Endra ultrasound is to offer imaging on-site in the clinic.
Brian McEathron, GE Healthcare VP and GM for Radiology and Vascular Ultrasound
"We believe that Endra's technology has the potential to bring significant new capabilities to ultrasound–which aligns well with GE Healthcare's mission of broadening access to high-quality, cost-effective healthcare," said GE Healthcare VP and GM for Radiology and Vascular Ultrasound Brian McEathron in a statement.
Under the deal, GE Healthcare will support Endra's efforts to commercialize its TAEUS tech for fatty liver imaging, as well as other applications. The conglomerate will also offer equipment, technical advice and facilitate introductions to GE Healthcare clinical ultrasound customers. For its part, Endra has given GE Healthcare certain rights to first offer for manufacturing and licensing rights in the target application.
The Ann Arbor, MI-based startup's tech includes Photo-Acoustic and Thermo-Acoustic technology.
Its Thermo-Acoustic Enhanced Ultra Sound (TAEUS) technology works by detecting tiny pressure changes deep within tissues. The resulting images are said to be comparable to CT or MRI–and they don't require ionizing radiation or contrast agents. In addition, clinicians can use the technology on existing ultrasound equipment. Endra also expects TAEUS to be useful for the imaging of blood vessels.
Courtesy by :- http://goo.gl/q9yvz6 dated 24 May 2016.
Disclaimer : Niranjan Ultrasound India Pvt Ltd! will not be responsible for the accuracy of news releases posted to NUIPL Blog! by contributing institutions or for the use of any information through the NUIPL system.