Global Ultrasound Device Market Expected to Grow at 5.5% CAGR During 2016 – 2022: P&S Market Research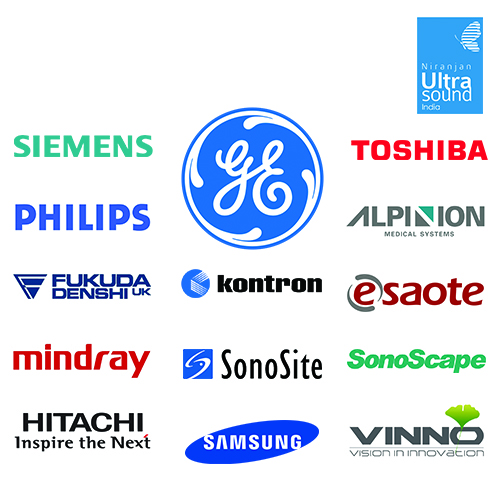 According to market research "Global Ultrasound Device Market Size, Share, Development, Growth and Demand Forecast to 2022 – Industry Insights by Type (Diagnostic Ultrasound, and Therapeutic Ultrasound), by Portability (Trolley/Cart Based Ultrasound, and Portable/Compact/Hand-Held Ultrasound), by Display (Black and White Ultrasound and Color Ultrasound), by Technology (2D, Doppler, 3D and D, HIFU and ESWL), by Application (Obstetrics and Gynecology, Cardiology, General Imaging/Radiology, Vascular, Urology and Others)" by P&S Market Research, the global ultrasound device market was valued at $6,014.4 million(5.3 billion Euros) in 2015 and it is expected to grow at a CAGR of 5.5% during 2016-2022.
Based on portability of ultrasound, the portable/compact/handheld ultrasound segment is expected to witness the faster growth at a CAGR of 8.8%, during the forecast period.
The global ultrasound device market is growing at a significant rate, due to increasing healthcare expenditure, technological advancement of ultrasound, increasing demand for minimally invasive diagnostic and therapeutic techniques, and growing geriatric population. The increasing prevalence of chronic diseases and improving healthcare infrastructure in developing countries are also driving the growth of the global ultrasound device market.
Ultrasound is a sound with frequencies higher than about 20 kHz. It moves in a wavelike manner through which it travels. The waves travel with different speed in different medium. The medical ultrasound system operates at higher frequencies, typically 1-10 MHz.
Ultrasound imaging is a medical imaging technique which uses high frequency sound waves and their echoes. It exposes body parts to high frequency sound waves in order to create images of the internal organs of the body. It does not use ionizing radiation. It provides a real time structure and movement of body's internal organs and blood flowing through blood vessels. It helps in evaluation of symptoms such as swelling, pain, infection and hematuria. In addition, it is also used for guide procedures such as needle biopsies, guide biopsy of breast and diagnosis of various heart conditions. However, it cannot penetrate mature bones and substantial gas layers.
Stringent regulatory requirements for the approval of ultrasound devices, is inhibiting the growth of the global market. Geographically, Europe dominated the global market of ultrasound device in 2015; whereas the Asia-Pacific market is expected to witness the fastest growth, a CAGR of 6.3%, during the forecast period.
Some of the key companies operating in the global ultrasound device market include Siemens AG, Koninklijke Philips N.V., General Electric Company, Hitachi Ltd., Toshiba Corporation, Analogic Corporation, FUJIFILM Holdings Corporation, Mindray Medical International Ltd., and Esaote SpA.
Global Ultrasound Device Market Segmentation 
By Type 
Diagnostic Ultrasound Device
Therapeutic Ultrasound Device
By Portability 
Cart/Trolley Ultrasound Device
Compact/Portable/Handheld Ultrasound Device
By Technology
2D Ultrasound Device
Doppler Ultrasound device
3D and 4D Ultrasound Device
High focused (HIFU) Ultrasound Device
Extra(ESWL) Ultrasound Device
By Display 
Black and White Ultrasound Device
Color Ultrasound device
By Application 
Cardiology Ultrasound
Obstetrics and Gynecology Ultrasound
General Imaging Ultrasound
Vascular Ultrasound
Urology Ultrasound
Others
India Ultrasound Device Market
 Courtesy by :-
PRNewswire, NEW YORK, May 9, 2016 (Link: – http://goo.gl/8NwQzR)
AuntMinnie.com (Link :- http://goo.gl/ZbKB9L)
P&S Market Research, Global Partner in Research (Link :- https://goo.gl/is2gt2)
Disclaimer : Niranjan Ultrasound India Pvt Ltd! will not be responsible for the accuracy of news releases posted to NUIPL Blog! by contributing institutions or for the use of any information through the NUIPL system.