Konica Minolta Releases Version 3.0 of Sonimage HS1 Compact Ultrasound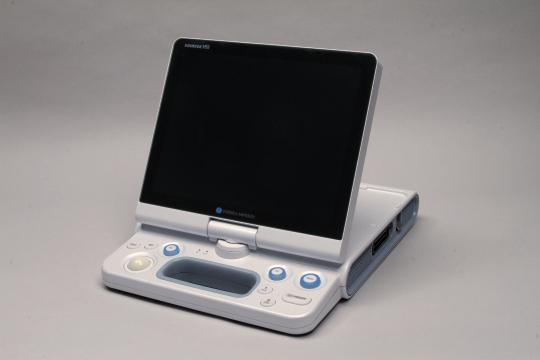 Konica Minolta introduced the latest version of the Sonimage HS1 compact ultrasound system, enabling improved image quality, streamlined workflow and new cardiac functionality for the point-of-care ultrasound market. The system delivers the performance of a high-end ultrasound in a hand-carried system, making it an ideal point-of-care solution for rapid and confident evaluations at the bedside and in the examination room. Sonimage HS1 now features Tissue Doppler Imaging, Anatomical M-Mode, a cardiac reporting package and a sector probe to enable Cardiac Imaging Capabilities. Additional enhancements include Simple Clear Flow (SCF), which detects low flow velocities in superficial and deeper structures, and the Broadband Frequency L18-4 linear probe with advanced harmonics that allows for improved resolution in deep structures. The system combines advanced digital signal processing with broadband transducer technology to support superior image quality in a hand-carried system.  Smart technology ensures logical workflow in an easy touchscreen design, while quick keys bring the most common functions to the user's fingertips. Intuitive gesture controls and focused exam presets minimize the user learning curve, with no need to navigate a knob-cluttered keyboard.
The modality of ultrasound device is minimally invasive, thereby reducing the burden on patients; it allows real-time checking of images, potentially expanding its application to a wider range of diagnosis domains.
The biggest challenge was to achieve both broadband and improved sensitivity in spite of the trade-off that exists between resolution power and ultrasound penetration.
To develop a probe with broadband characteristics that is unprecedented among high frequency wave products manufactured by other companies through sophisticated combination of material engineering and micro-fabrication technology. The successful development of this probe now enables users to obtain high-quality images with clear delineation of the fibrous structure of muscle and nerve bundles that are dozens to hundreds of μ in diameter.
Development of information transmission and reception technology based on the maximum use of bandwidth of the ultra-broadband probe has made it possible to conduct high-order harmonics ultra-broadband harmonic imaging.
By utilizing transmission of more than one frequency component after synthesizing them (Triad-THI), the ultrasound device succeeded in not only achieving the best-in-class resolution in ultra-broadband, but also in materializing Tandem Harmonic Generation of high-order harmonics.
The above success makes it possible to obtain high-quality images of the entire area of concern including the superficial layer and shallow portion that have been problematic with the traditional THI.
This development was based on know-how obtained from developing silver salt films as well as application of own material design and synthetic technologies.
The acoustic matching layer at the apical end of the probe typically consists of one or two layers by utilization of material technology to create an ideal multiple matching layer structure on HS1 based on advanced simulation skills.
This structure enables users to obtain more than 100% of the fractional bandwidth (bandwidth/center frequency) through both improved sensitivity and broadband.
Courtesy by:- http://www.itnonline.com/content/konica-minolta-releases-version-30-sonimage-hs1-compact-ultrasound dated 28 April 2016 & http://www.konicaminolta.com/healthcare/products/us/hs1/
Disclaimer : Niranjan Ultrasound India Pvt Ltd! will not be responsible for the accuracy of news releases posted to NUIPL Blog! by contributing institutions or for the use of any information through the NUIPL system.