Own Ultrasound Machine of your choice within your Budget before 15 August 2016

Niranjan Ultrasound India, a DOTmed 100 certified company along with an ISO 13485:2012 & ISO 9001:2008 certification sells top quality machines at reasonable prices. Rest assured when you buy from us, because every machine from Niranjan Ultrasound India undergoes a vigorous quality check. We have a wide range of machines readily available for sale at our Head Office, with many customers visiting us time to time for their ultrasound needs.
We have adopted to the latest ultrasound refurbishment & servicing technologies in order to provide the customer with high-quality machines, accessories & spares at reasonable prices. With an extensive in-house spares inventory, high probability of availability of spares, 24×7 customer support with online service facility & an exclusive Ultrasound App for buying, selling ultrasound systems, accessories & spares, Niranjan Ultrasound India has become the first choice as a service provider among the ultrasound users world wide.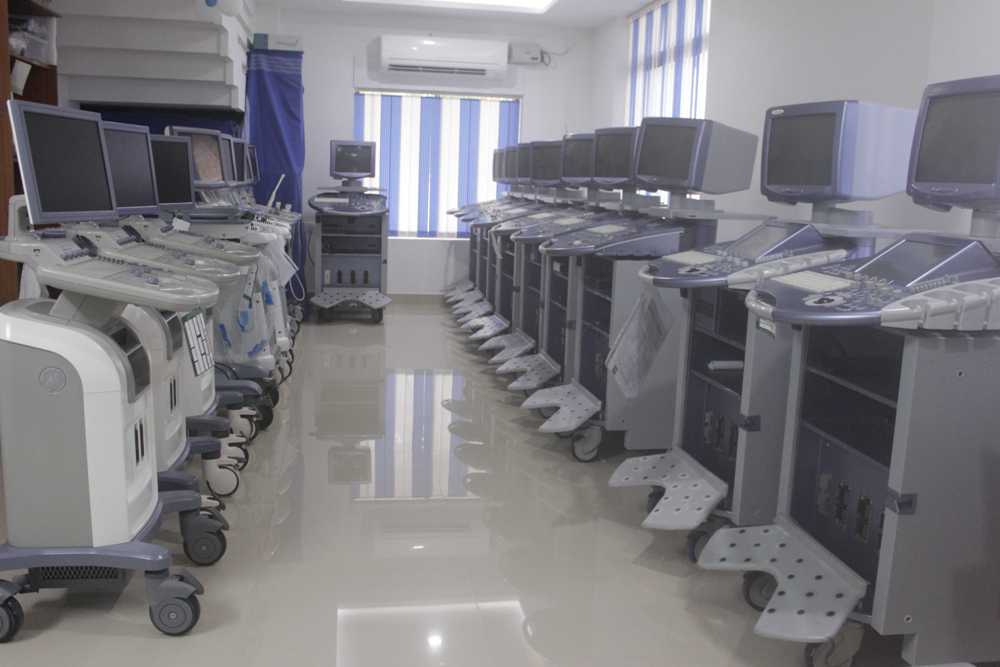 Niranjan Ultrasound India will like to bring forth numerous offers, special campaigns and so on keeping in mind various benefits & value added services to our end customers. We want our customers to grow & reap success by joining hands with us for a healthy and everlasting business relationship for Global vision of spreading Point of Care, Healthcare Treatment & Ultrasound Care to every nook & corner of the country with affordability to Rich & Poor alike.
Since our Country is on a fast developing track, refurbished & recycled ultrasound systems will benefit our society in large by avoiding unnecessary dumping by developed countries into third world countries like ours in turn balancing & minimising natural hazards in our eco-system for betterment of future generations and the world itself.
Our Endeavour at Niranjan Ultrasound India is to deliver the best of expertise, training, sales & service in what we deem to be the Best, "Ultrasound Care" & we will strive to do so in coming years not only in India but all over the World.