Samsung develops ultrasound technology to monitor embryonic skeletal muscles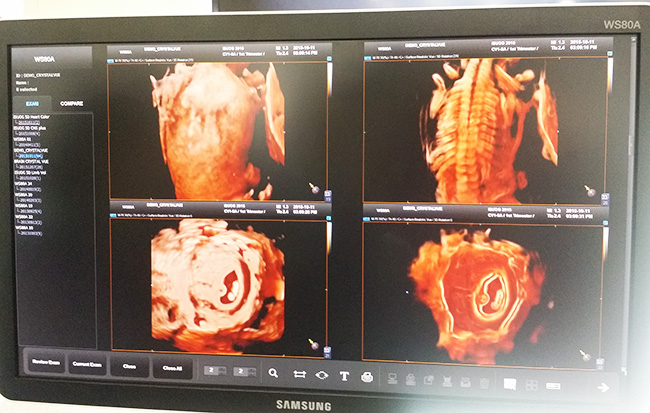 Samsung Electronics has developed an ultrasound diagnosis technology that can monitor the skeletal muscle systems of embryos, in collaboration with its medical equipment affiliate Samsung Medison.
The company unveiled the so-called Crystal View technology at the medical equipment exhibition show KIMES 2016, which ended Sunday.
The diagnosis technology allows doctors to monitor musculoskeletal systems of embryos through the company's own diagnostic ultrasound technique, the company said in a statement.
Expectations are that the new technology will increase the accuracy of treatments, as Crystal View will allow medical personnel to monitor embryos' health conditions in more detail which has so far been impossible with such systems as 3D reconstruction of embryonic structures.
The move came as the nation's leading electronics giant has sought to expand its presence into the healthcare industry in recent years. In particular, the company focused on developing diagnostic medical imaging technology as one of its growth areas.
"During the medical expo, we have exhibited our premium ultrasound diagnosis equipment that can clearly show embryos' shapes with a volume rendering technique," the company said in a statement.
The technology is waiting for approval from relevant government agencies for commercial use.
Courtesy by : http://www.koreatimes.co.kr/www/news/tech/2016/03/133_200739.html