GE Healthcare Launches Vivid iq Portable Cardiovascular Ultrasound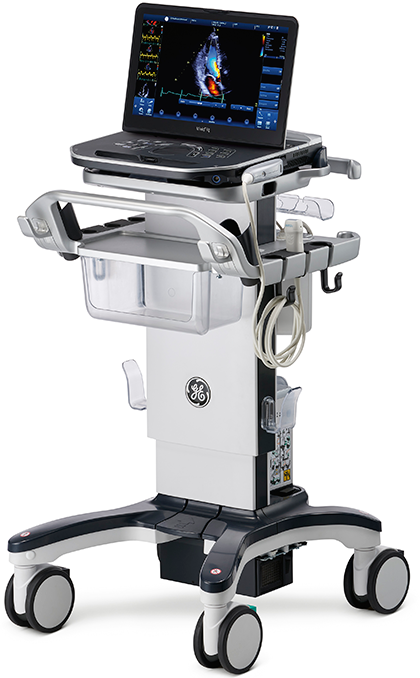 GE Healthcare has recently announced the global launch of its new generation of high-end portable compact cardiovascular ultrasounds the Vivid iq.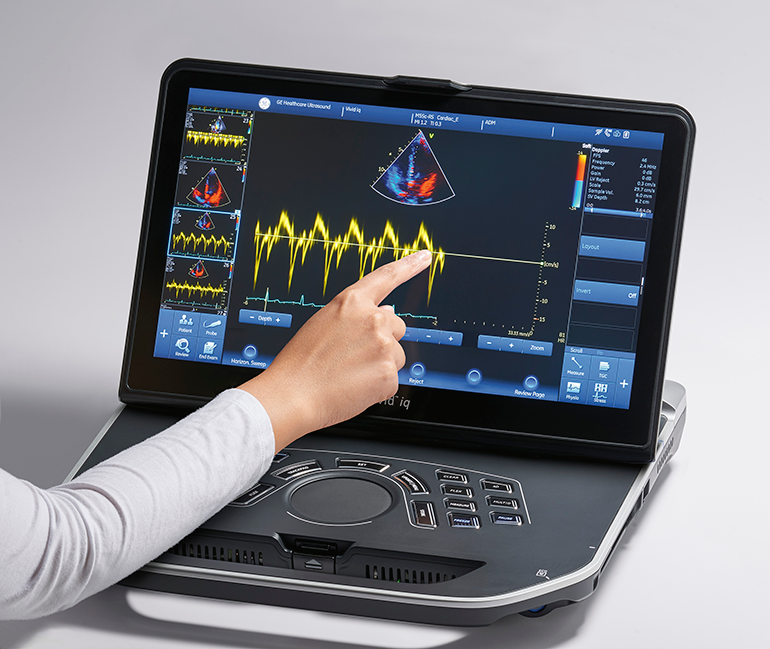 The Vivid iq improves upon the company's already available Vivid q portable scanner by being 10 percent lighter and thinner, weighing just under 10 lbs (4.5 kg).
It features up to one hour of battery life, a touchscreen and a transportable cart. It is rugged and has a cleanable design, and to transport it you simply close the screen and lift it by the built-in handle.
The ultrasound machine can do 4D TEE and is purposed for every situation from the cath lab to the OR or ER.
Here's a GE video introducing the Vivid iq:
GE Healthcare's most advanced portable cardiovascular ultrasound to date, the Vivid iq was developed alongside clinicians and healthcare providers around the world. Dr. Ferran Rosés Noguer, head of the Pediatric Cardiology Department at Vall d'Hebron University Hospital in Barcelona, said: "Vivid iq is a huge step forward in terms of image quality and innovative design. It is extremely user friendly, truly portable, with a fantastic interface and a great design that is really futuristic and elegant at the same time.
With today's increasing patient volumes, Vivid iq helps adapt to new challenges with the combination of power and portability.
Portable: 10 percent lighter and thinner than the Vivid q with up to 1-hour battery and a new transportable cart
Reliable: rugged, cleanable design built for tough conditions
Easy to use: intuitive touchscreen and fewer keystrokes
Advanced and easy-to-use: 4D TEE and other powerful capabilities
GE Healthcare provides transformational medical technologies and services to meet the demand for increased access, enhanced quality and more affordable healthcare around the world.
Source:- MedGadjet dated :- 23 September 2016
Disclaimer : Niranjan Ultrasound India Pvt Ltd! will not be responsible for the accuracy of news releases posted to NUIPL Blog! by contributing institutions or for the use of any information through the NUIPL system.